For any customer, the first impression of a company will significantly determine the company's reputation and appearance in the future. Therefore, the position of the receptionist in conferences or workshops - the face representing the business is extremely important, especially for important events. Events Crew confidently provides receptionists for conferences. Let's check out through this post.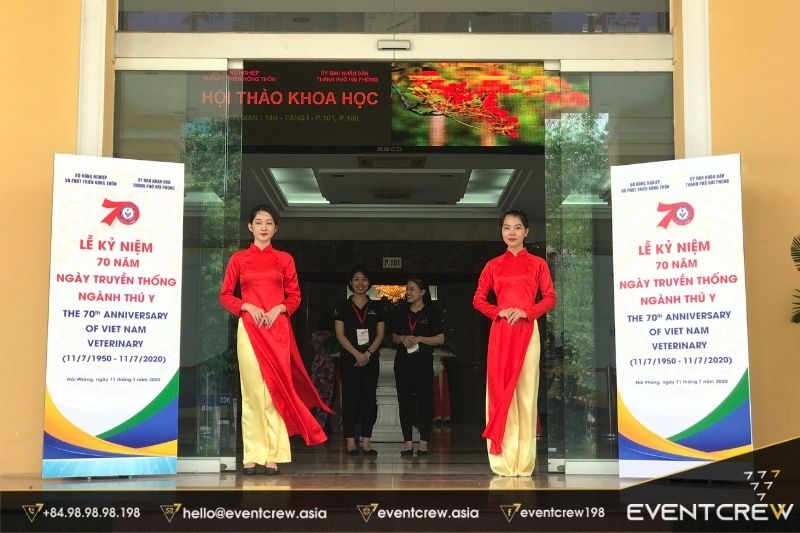 The important role of receptionists for conferences and workshops
Reception is considered the face of the business in the events or conferences. A good-looking receptionist team with a professional service style will show your stature with the guests and attendees.
The mission of the conference receptionist is to transmit the hospitality, the enthusiastic welcome of the company to customers, as well as feel the most comfortable when attending the whole event. Usually, the main tasks of the conference receptionists will include approaching and welcoming guests when they come to the event, receiving invitations, organizing guest registration, instruct as well as send guests to their location, put in the microphone, hand out and pick up flyers or customer testimonials. In addition, this team is also responsible for going on stage to award prizes, give gifts at the end of the event, along with some other tasks.
With this variety of tasks and demands, good conference receptionists should have a good-looking appearance, fluent communication, professional working style, dedicated attitude, and experiences.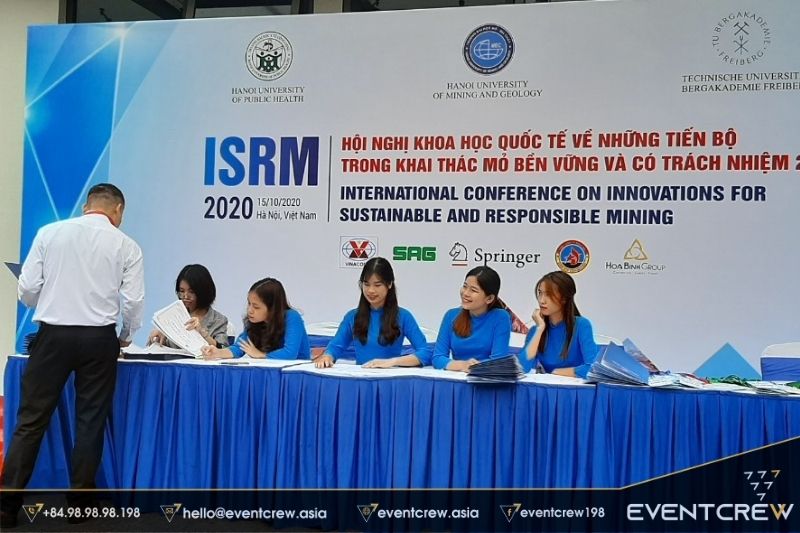 Service of providing receptionists for conferences at Event Crew
Event Crew confidently introduces to customers and businesses the service of providing and renting professional, quality conference receptionists at affordable prices in Hanoi and Ho Chi Minh City. We provide a team of conference receptionists that are carefully selected for both external beauty and communication skills, enthusiasm, dynamism as well as well-trained training that will help bring information to guests efficient, impressive, and fast.
In addition, Event Crew is a reputable and quality event personnel provider with services that provide groundbreaking receptionists, inauguration receptionists, wedding receptionists, party receptionists, receptionists for restaurants, hotels, gift reception... with affordable price and professionalism in Ho Chi Minh City, Hanoi as well as other regions.
Read more: Hiring professional promotional models (PG/PB) and receptionist service
Event Crew provides reception services for the following jobs:
Provide receptionists to welcome guests, check-in.
Provide receptionists for conferences and seminars.
Offering the opening ribbon-cutting reception.
Provide a wedding reception.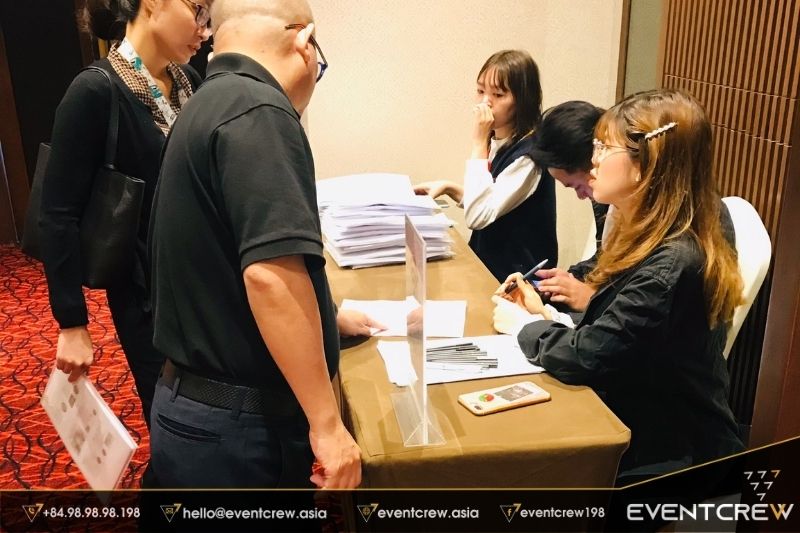 Why should you choose Event Crew for conference receptionists?
Coming to Event Crew, customers will experience the most professional conference reception service:
The team of conference receptionists is young, charming, professional, responsible, experienced.
Receptionist with the communication style of an office worker (welcoming guests, receiving guests, handling unexpected situations,... etc.)
Provide a reception for all events, male and female reception according to customer requirements.
Consult the use of receptionists depending on the purpose of the event.
Customers can rent the hourly receptionists at a low cost and completely free of charge. Depending on the program the receptionist will wear long dresses, dresses, or short skirts.
Consulting customers on costumes, providing, training reception for customers.
You can completely rest assured when using our service, by the number of beautiful, famous people in Hanoi and Ho Chi Minh City.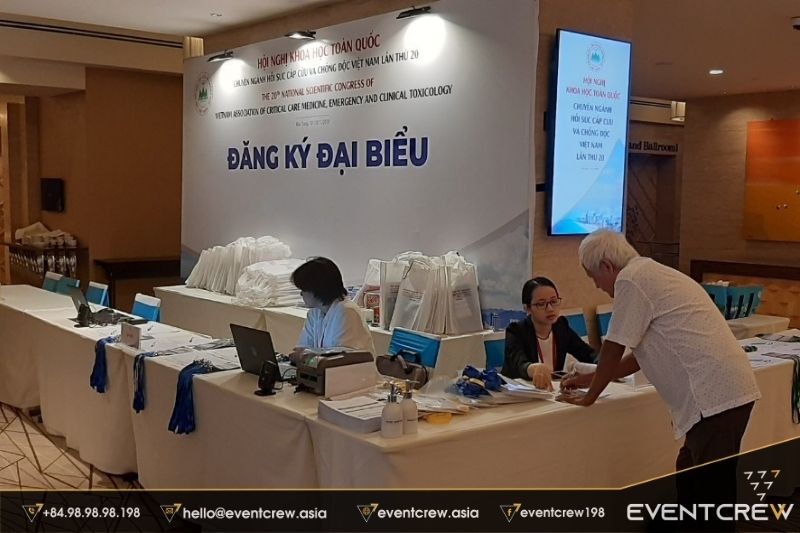 Event Crew is committed to ensuring that the quality of services is always the best. It is a pleasure to welcome you to use Event Crew's reception service. For further information, please contact Event Crew via website chatbox or hotline +84.98.98.98.198 (Available on Zalo/Whatsapp/Viber) to receive the most enthusiastic advice of us about event organization services
Read more: Event Crew provides professional technical staff for conferences