A qualified technician team contributes a lot to the success of an event in general and a conference in particular. To organize a conference, especially in this COVID-19 pandemic time when health safety is the priority, an expert technician team is very important to assure the success of the conference. Let's Event Crew introduce you where to hire professional event technicians for conferences in Hanoi.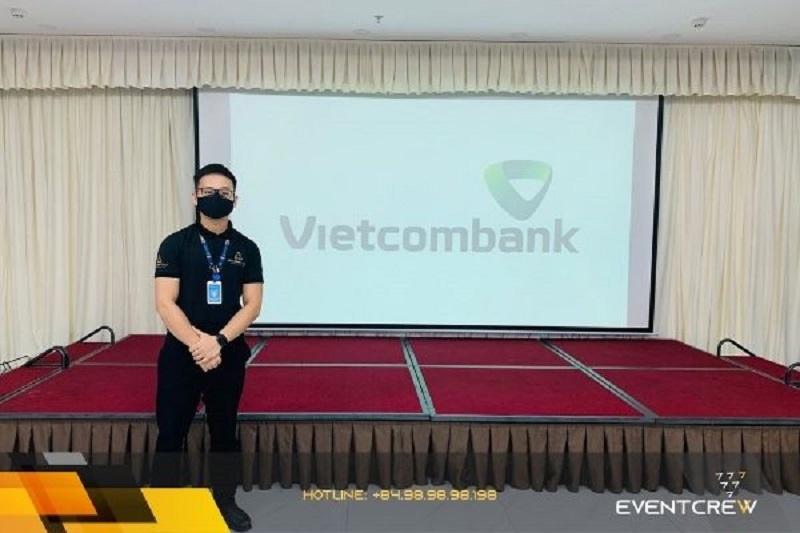 What event technicians do?
As an event technician, their primary duties are to provide audio and visual support for the event, performance, business conference, or another event that is being recorded or broadcast. They may also work events that just require AV assistance, such as a professor's lecture. Their responsibilities include discussing the correct set-up needed for an event and setting up all the proper equipment, such as microphones, video recorders, or broadcasting tools.
Some detail works that event technicians often have in conferences:
Operate event production equipment including furniture, audio, lighting, vision mixer, and camera system.
Provide feedback to Senior Event Technician on event production equipment usage and efficiency.
Work with clients & stakeholders who might not be technically minded in pre-production to explain the capabilities of the space and direct on best practices.
Work closely with customers to design and establish A/V, furniture, and staging as well as budget for conferences.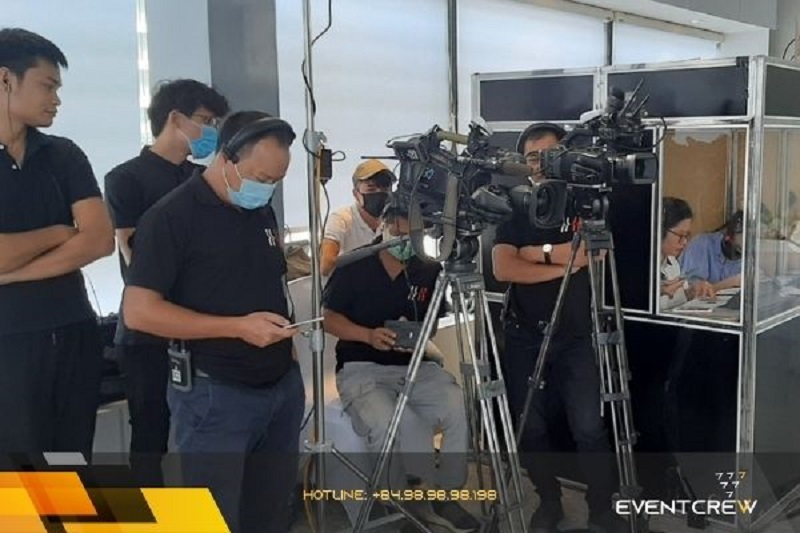 The importance of event technician in the conference
Event technicians are considered as the skeleton of the conference. Without them, the conference will lack modernity and technology, making them boring as a spontaneous meeting. Thus, event technicians are the people who determine the success of the conferences.
Read more: The vital role of technical staff in event management
About the Event Crew
Event Crew is a leading events agency with teams in Hanoi, Ho Chi Minh City, Da Nang and across the country, we design, plan, and produce engaging events across a broad spectrum for clients spanning many industries. These include major players in the financial services, aerospace, technology, consumer electronics, medical & healthcare, automotive, and the media as well as those in the non-profit sector.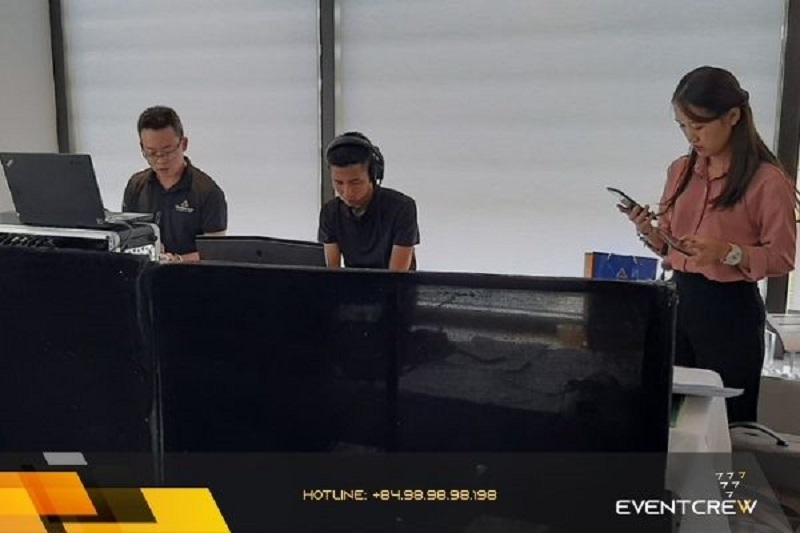 Outstanding qualification of Event Crew's technicians
Event Crew has experienced event technicians who have a full understanding of audiovisual technology and advancements including lighting, audio/video output, rigging, and power. The members of the technical team all have at least 2-3 years of experience within the technical event production/ broadcast environment. At Event Crew, excellent communication and customer service skills are compulsory to build and maintain relationships, so you will be surprised of the serving attitude of Event Crew's technicians. Besides, the team's productivity is extremely high with the ability to manage many projects at once with varying levels of production.
Choosing Event Crew's technicians for your conference, you will have:
Fast quote, and advisory
Clear procedure and contract
On-time arrival
Technical support during the conference
Receive feedback from customers
Easy payment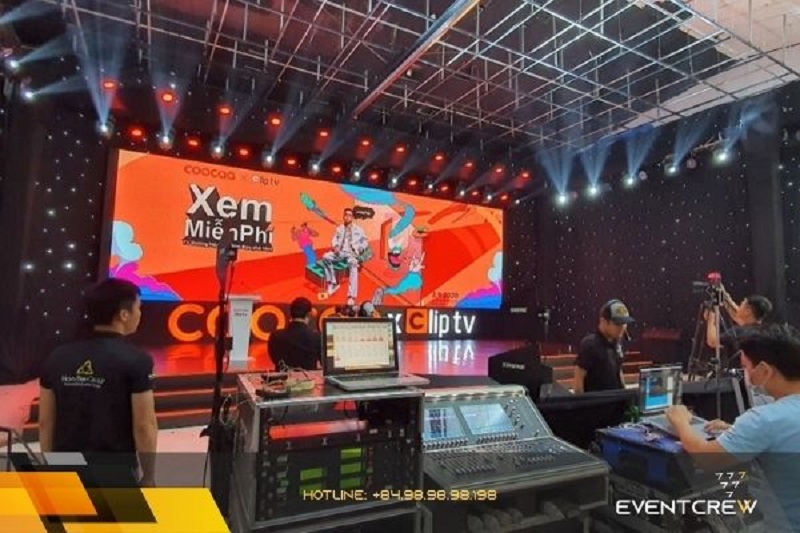 The bottom line
Hope that after the piece of information, you can see the role of event technician in each conference, and their importance. Event Crew can meet all the demands of the customers on technical issues in the events. Then, you can choose the agency that can help you have a successful conference with the most professional technical team. Contact us now for the fastest support.