Dance is a wonderful combination of mind and whole body. In addition, dance also has a magical power capable of shaking in space, moving people's hearts. Thus, it becomes an important part of each event. Let's check out where to hire professional dancers, dance troupes in Vietnam for your event.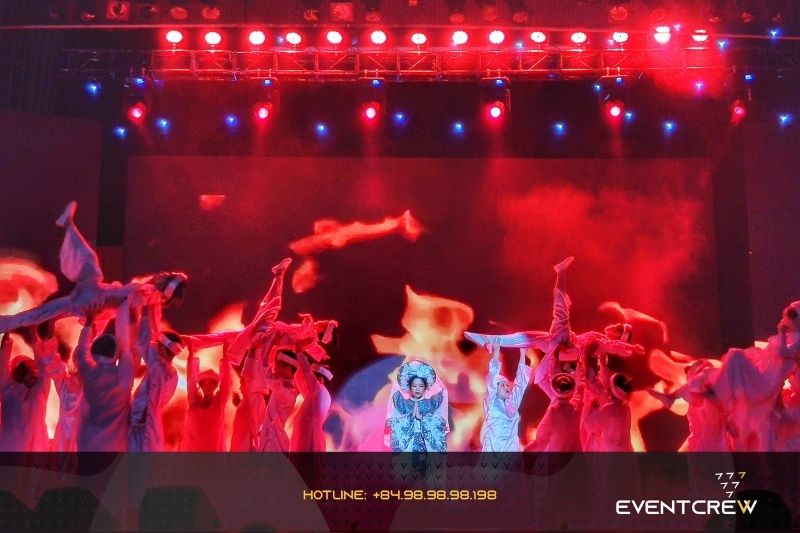 Professional dancers, dance troupes service that Event Crew provides
To contribute to the first success in the opening of events to attract guests, companies and businesses often plan the appearance of professional dance troupes with each of the smooth movements of the dancers in the dance group will create a sense of relaxation for viewers to help them feel the excitement in the whole event they are attending. The entertainment staff is becoming more and more important in each event.
With a staff with many years of experience in performing, well-trained at professional dance schools, performing confidently, showing introspection - good feelings easily connect all the attention of visitors. Professional dancers can create an attractive spiritual party and gleefully welcome atmosphere, and contribute to conveying the message and profound meaning of the event that the company and business are organizing.
Depending on the purpose and meaning of the events, Event Crew always has the most professional, reasonable, and economical consultation for the customers.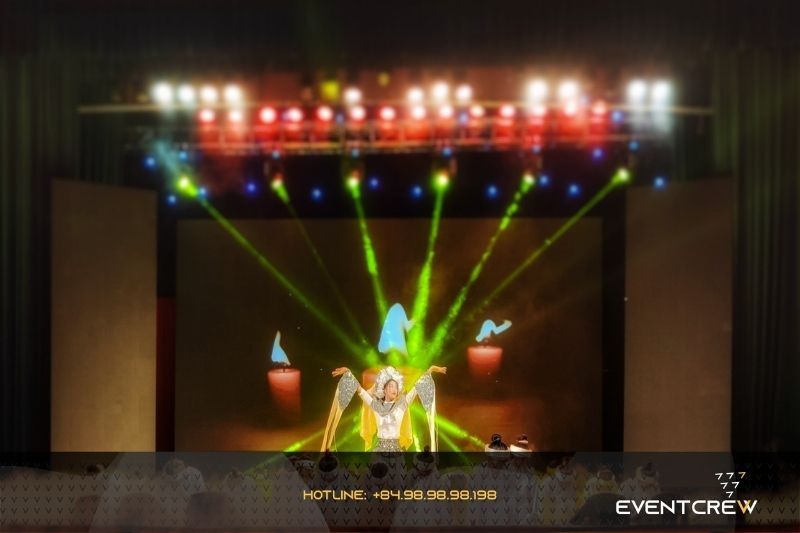 In particular, to meet the needs of customers at many events across the country, Event Crew constantly expands services to provide dance groups, professional dance troupes at reasonable prices in Hanoi and other provinces such as Ho Chi Minh City, Da Nang, or other provinces. Wherever they are, the staff at the Event Crew always maintain the best working spirit with a high sense of responsibility at work to contribute to efficiency and great success for all customers.
Performances that Event Crew's dance troupes provide
Bellydance
Bellydance- also known as Arabic dance, has its origins in the ancient Eastern culture, beginning in India and then spreading to the Middle East. Bellydance is a true art, a sublimation of the roots of mysterious ancient wisdom.
Borrowing professional images of BellyDance dancers, girls with graceful figures, beautiful bodies, sparkling outfits, attractive and charming smiles highlighting the stage is one of the secrets for the organization and preparation of a successful event.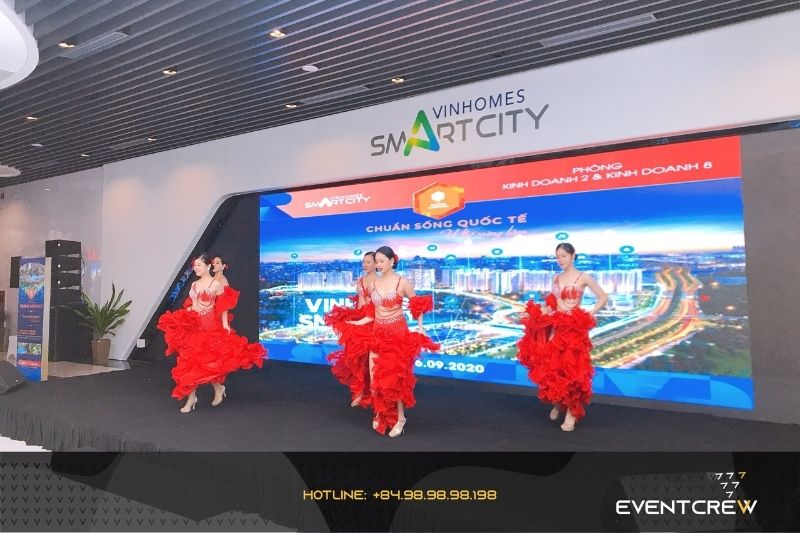 Hawaii dance
In the past, the Hawaii dance was often performed in ceremonies to honor the gods- often depicting rainbows, thunder, and lightning,... or phenomena in nature. Today, this dance is more popular and is performed for the sake of the arts.
Coming to Event Crew, you will be truly satisfied with the service of providing Hawaiian dance groups, hiring a Hawaiian dance group with a team of professionally trained dancers, and the perfect combination. The group members' puree will definitely bring customers the most outstanding performances in the events. This dancing performance is suitable for gala dinners or summer parties.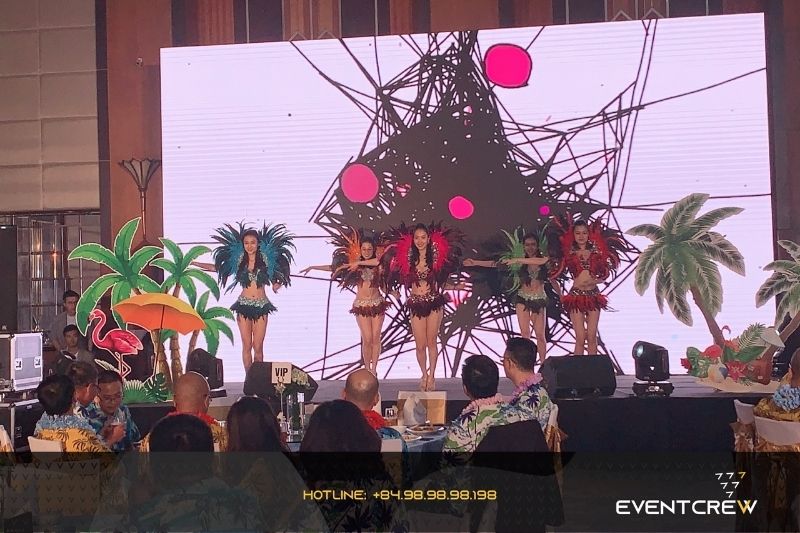 Samba
SAMBA - extremely fiery Latin dance with bustling sound and hot outfits is a hot spot attracting attention in festivals or events.
Providing dance group SAMBA has a very distinctive rhythm and is easily recognized by the sound of the main instrument is the tamborim drum with other traditional percussions. Besides, the sound of applause is considered as one of the important sounds that creates a seductive excitement for the dance's music to develop more excitedly and warmly.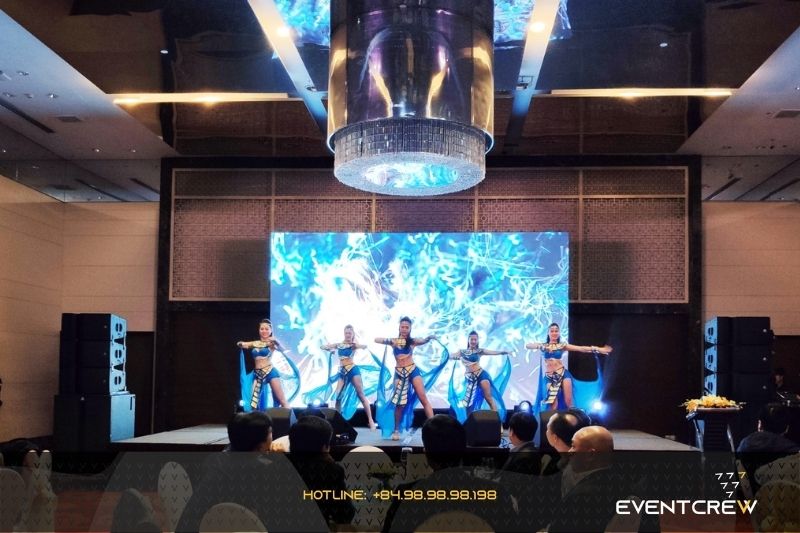 Traditional dance troupes
For a long time, dancing is no longer considered art for entertainment, but it is also used as an effective communication tool for events to create a vibrant atmosphere to attract audiences. Depending on each event, you need to choose a dance group in different styles: elegant, deep or vibrant,... to suit because it is the bridge between individuals, businesses, companies. event organizers and their prospects.
Understanding this demand, Event Crew launched a dance troupes service with a team of dancers carefully selected and trained in professional performance, working style, always improving the experience. And recruiting more dancers to create a solid foundation to contribute to the success of the event program that your company and enterprise are hosting.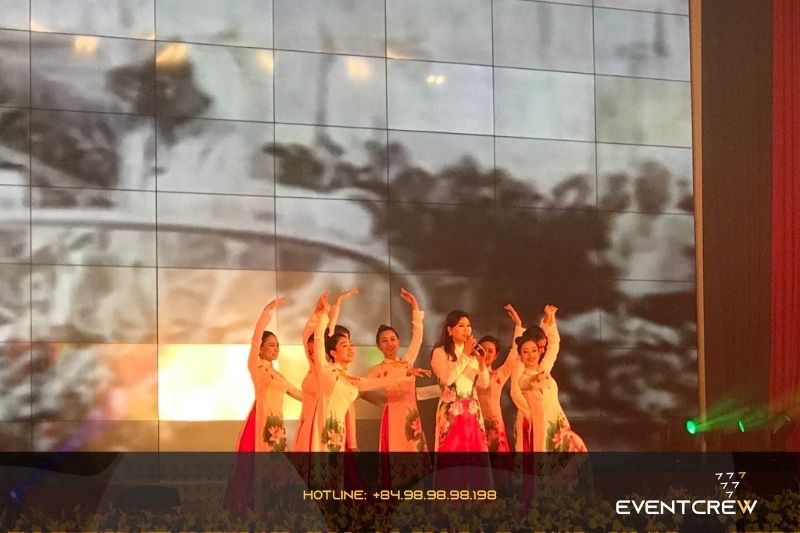 The bottom line
Event Crew specializing in event staffing services is committed to bringing you the best services for your events. For further information please refer to Crew Service or Event Service at Event Crew. Contact us now via website or hotline +84.98.98.98.198 if you are in need of hiring staff for your events.