Why do we have to hire a lion dancing crew and perform a lion dance? Which events need to hire lion dance? The Event Crew team specializes in opening performances, inauguration, groundbreaking, customer conferences. With many years of experience, the unique lion performance is attractive and excited, bringing you a special spectacular performance. Let's check out where to hire a professional lion dance team in Hanoi.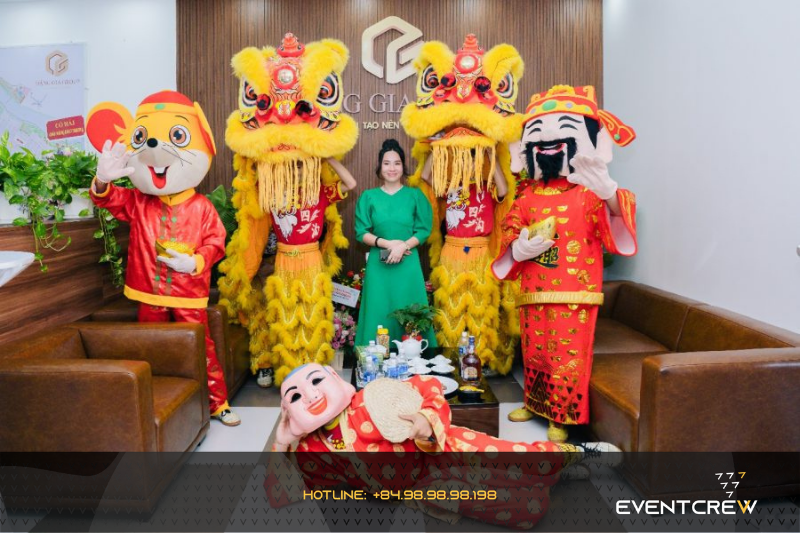 About lion dance service
Nowadays, the lion dance service is much more diverse than the previous time, the lion dance groups are active on such occasions as Mid-Autumn Festival, Lunar New Year. However, the trend of event services is increasing, so lion dance repertoire is increasingly popular in programs such as:
Opening stores, restaurants, notary offices, shops, companies opening representative offices, etc.
Inauguration of industrial parks, factories, export processing zones.
Groundbreaking ceremonies in both large and small projects ranging from real estate corporations.
Customer conferences, new product launch, and year-end party programs with different performances to match the event agenda.
How will the lion dance teams help in the events?
Create an active gaining the attention of people interested in the event
Create a special and solemn highlight in the events thanks to the eloquence from the drum sound without a powerful beauty from the Lion sets.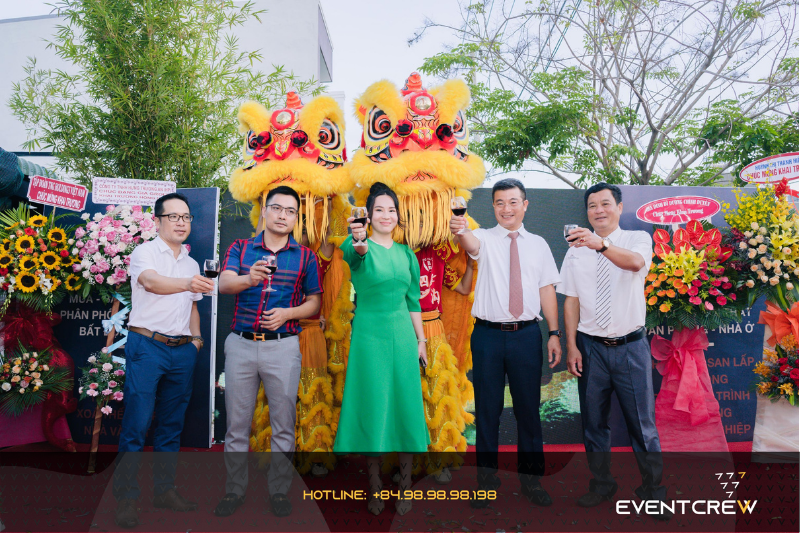 Thus, it has partly explained to you that the lion dance service is more and more popular, the dancing teams are increasingly trying to renovate costumes, diverse performances, and advanced performing skills to meet the market requirements as well as increase the competition among units to create unique advantages and characteristics of each company.
Because of this, Event Crew's Lion dance team always invests heavily in performance costumes, in addition to standardizing the working style of personnel, diverse repertoire performances, and aim for performances that are more creative and unique to guests.
6 reasons for choosing Event Crew's lion dance team
Event Crew - offers lion dance services with unique and professional performance; diversity of performances.
Meet most of the requirements of customers on quantity and quality of Lion teams, ensuring eye-catching appearance; meticulous care, from costumes to shaping techniques, expressing the spirit and emotion; with the reasonable and competitive price in the market.
The lion costumes of Event Crew always has a careful investment in props such as drums, fries, shovels, jars, with skilled musicians, ensuring to bring viewers the most vivid lion dances, most attractive.
Specializing in providing lion dance and dragon dance service performing in events, opening ceremony, inauguration ceremony, groundbreaking ceremony, Mid-Autumn Festival events, events on holidays...
Specializing in understanding the beliefs, worship, as well as the layout of the drum and lion to suit each performance, inauguration ceremony.
Enthusiastic and dynamic lion dance teams with unique creativity in color and style of performance will help customers feel more excited and impressed. And especially, we not only serve customers in Hanoi but also serve customers in Ho Chi Minh City and Da Nang and in the neighboring provinces of the city such as Hai Phong, Nam Dinh,...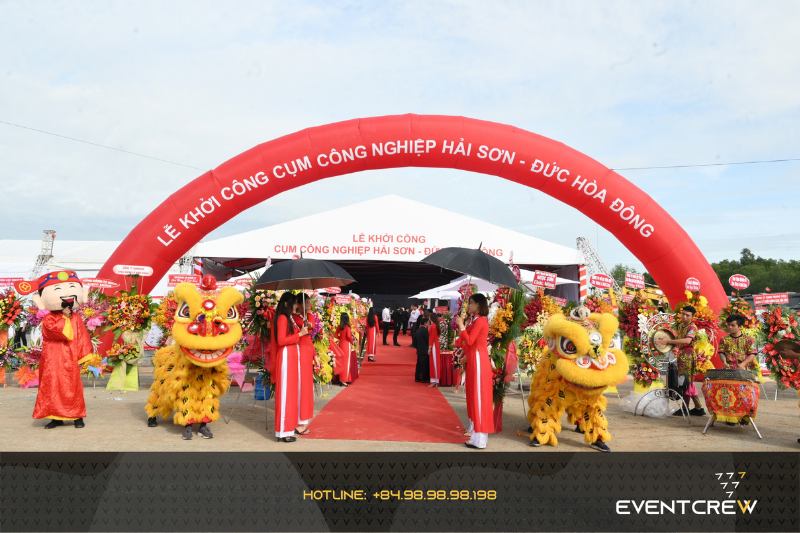 Process of hiring lion dance team from Event Crew
The consulting department receives information requests from customers.
The event specialist in charge of lion team management will contact the customer to advise the service options of lion dance in accordance with the customer's requirements.
The specialist in charge of sending quotes and sample performance clips to customers.
Closing the event day, the event specialist will submit a contract to sign and deposit the project.
The event announcement specialist prepares the materials or information needed for the project to run.
Event specialist manages project coordination, ensures personnel arrives on time, fully implements the ritual.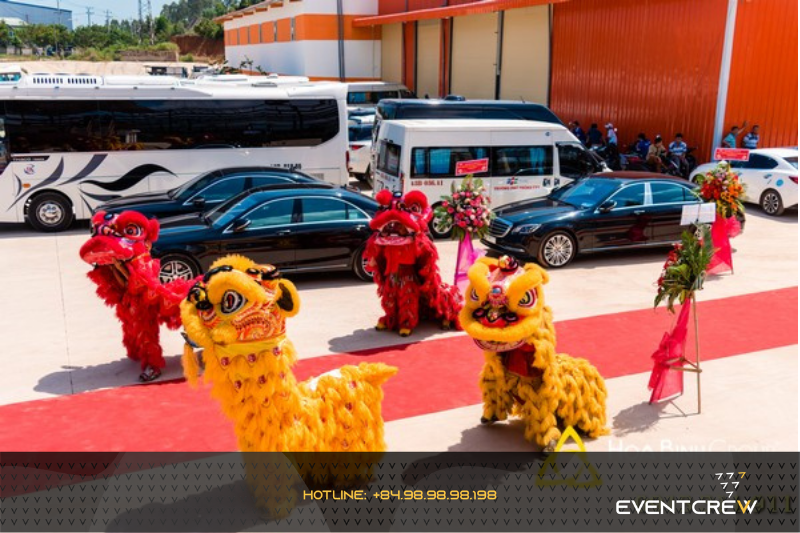 The bottom line
Mid-Autumn Festival is coming, or you are looking for a lion dance team for your opening ceremony, don't hesitate to contact Event Crew for the best advice.