Event Crew is known as a unit with many years of experience in the field of events. Event Crew specializes in stage design and construction for events in Hanoi and Ho Chi Minh City, with a team of engineers with many years of experience. Let's check out through this post.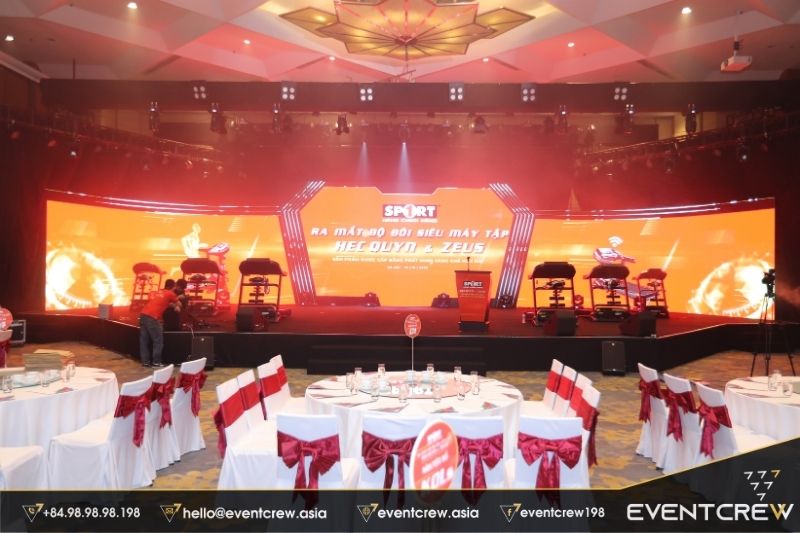 Stage design and construction for events
Event Crew provides stage design and construction services in many types of events:
Opening ceremony stage
Inauguration stage
Cultural performance stage
Groundbreaking ceremony stage
Conference, seminar stage
Year-end ceremony.
And many other ceremonies and events.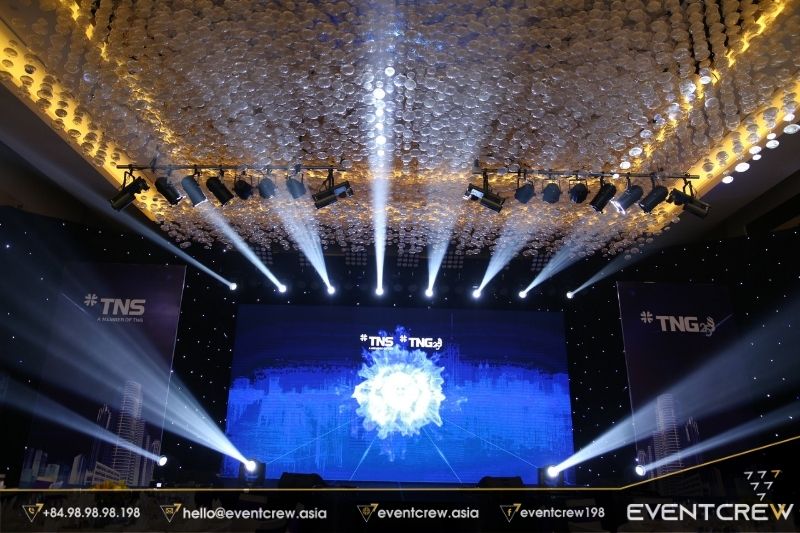 Outstanding advantages of choosing Event Crew for stage design and construction
Diverse stage rental, stage design.
The experienced stage construction team, design team with long-term qualifications in the profession.
Equipment is always available.
Reasonable prices, ensuring optimal costs for customers.
Team of enthusiastic consultants, wholeheartedly for customers.
The staff of the event is punctual, professional, dedicated to the job.
Construction and installation of stages quickly on all terrains with many types and designs.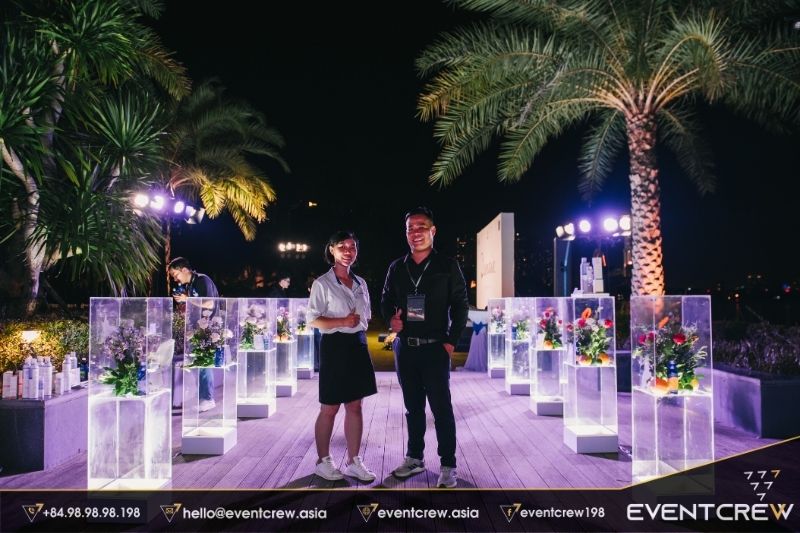 Stage design and construction in Hanoi and Ho Chi Minh City with Event Crew
Stage rental, unique stage design
Event Crew Company leases the stage, stage designs for the events with:
Different types, models.
Our stages can be flexibly changed to suit the event themes. The structure is simple but extremely sturdy with iron frames and wooden planks.
Install the stage quickly, standard, designed in accordance with the equipment and items in the event.
Receive unique stage designs according to customers' requirements.
Technical specifications for stage
The stage area includes 3 types: Under 25 square meters; from 25 to 50 square meters; over 50 square meters.
Wood thickness: Depending on the type of wood, the thickness is from 2 centimeters.
Stage height: Depending on requirements, the scale of the entire event, the number of viewers. The stage height is usually 10 centimeters, 30 centimeters, 50 centimeters, 80 centimeters, 1,2 meters.
The fabric covering on stage: red, green, blue, white-gray,...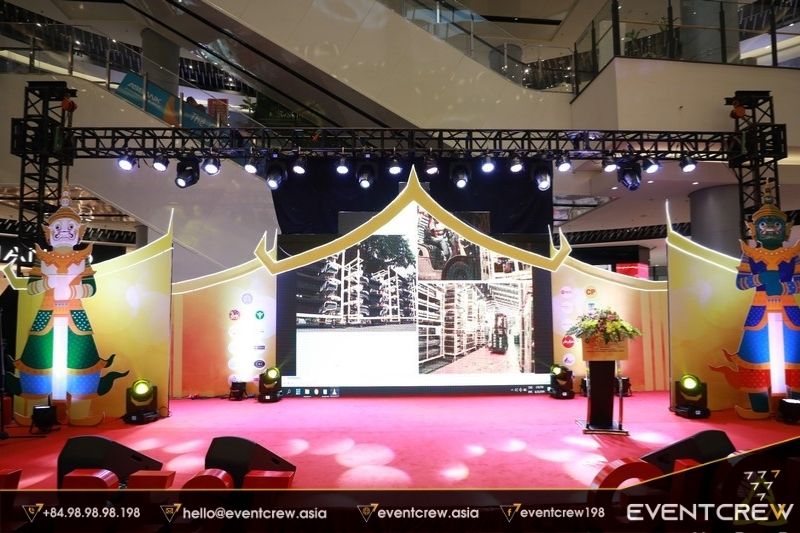 Equipment and personnel service when renting stage
Event Crew provides professional services in the field of events. This is to ensure a successful, smooth event with a full range of impressive items, attracting the attention of event participants.
Event equipment includes:
3D stage designs, LED lights
Provide backdrop, banner, smoke generator, laser ...
Tents for outdoor events.
Provide a full package of sound and lighting systems.
Provide tables and chairs suitable for each type of event
Provide equipment according to your requirements.
Personnel includes:
Well-trained PG, professional receptionist.
Experienced MC.
Singers according to customer requirements.
Provide personnel for each item that you require.
Performances
The modern and contemporary dance group, suitable for young and dynamic stages.
Dragon lion dance, suitable for opening stage, inauguration,...
Contemporary, modern singing repertoire, suitable for all types of events, stages,...
With all event services, Event Crew Company preferential prices for you on special occasions. During the whole process of the event, the Event Crew will always be by your side and ready to handle it promptly if something goes wrong. We always put the quality of service and reputation on top.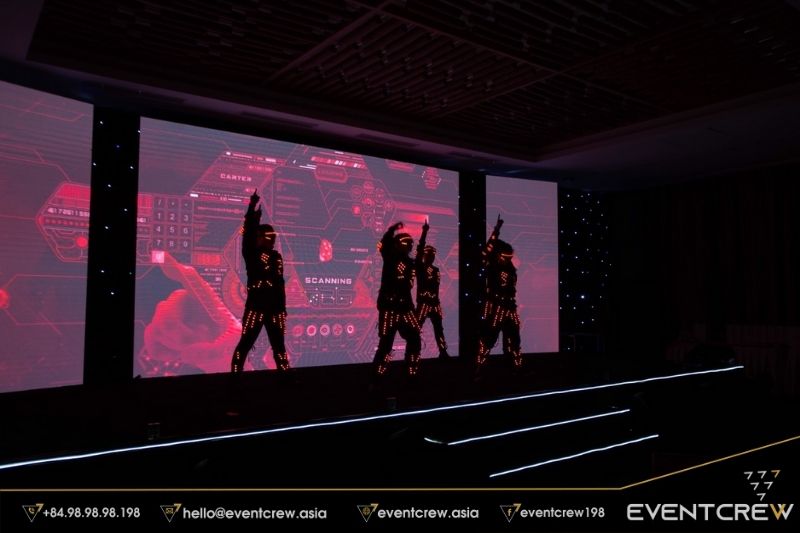 Stage design and construction in Hanoi and Ho Chi Minh City have received many compliments from customers. In addition, Event Crew also provides other services such as sound and lighting event equipment, personnel services. A team of highly-skilled engineers will design the stage according to your requirements. For further information, don't hesitate to contact Event Crew via the website chat box or hotline +84.98.98.98.198.