Organizing a live event can be very exciting and attractive to the attendees, but the most likely problem with this type of event is the complexity of the live filming process. Therefore, in order to create impressive videos, the videographer team must certainly be the factors that fully converge skills, knowledge, and professional videography experience. Let check out live event videography: What you should know?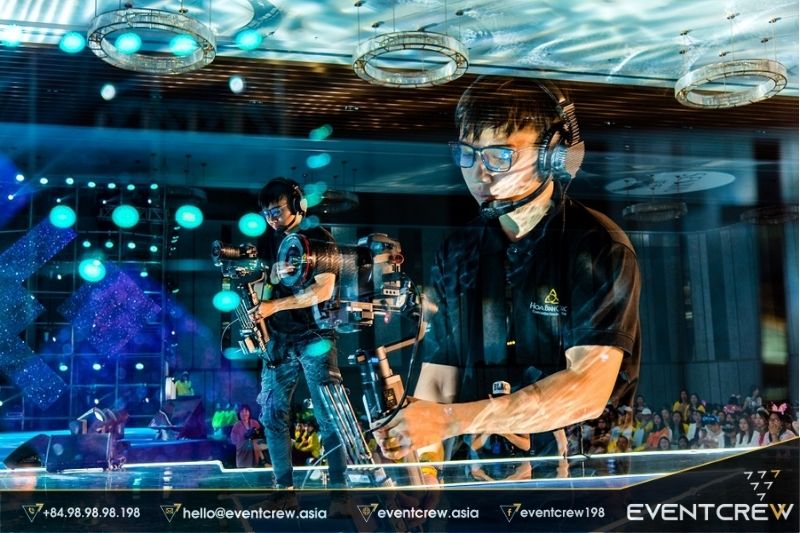 Camera positions for live event videography
To be sure to capture any important audio-visual information on your camera, you should think about shooting the event from as close as possible. Usually, you may try to take both wide and close-up photos as it will give the viewer a better understanding of the scale of the event, but your camera position for live event videography will largely depend on the type of video you want to produce. It's a good idea to always take a few shots of your surroundings before you start shooting the main event so you can keep some good angles so you can focus your attention afterward on the sound recording.
Read more: Types of videography and where to hire videographers for events in Hanoi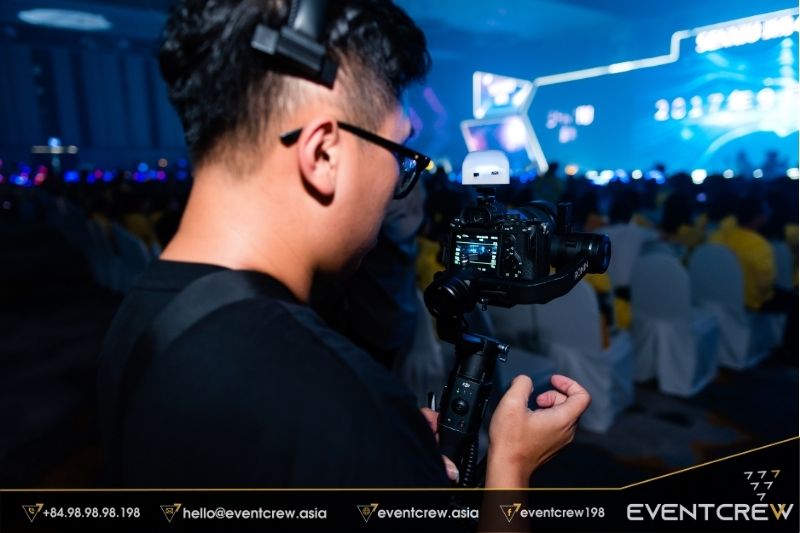 Select content for live event videography
It's a good idea to plan your shots before having some idea how the final video processing will be of great help. You should try to record these scenes:
Presenters/ Speakers/ Representatives
Any celebrity, organizer, or leader giving a speech needs to be projected on the screen for viewers to observe and get the main idea of ​​the event. Find a close, steady position where you can capture the most beautiful scenes with uninterrupted sound.
B-roll
Try to capture a variety of photos and activities at the event to support your main story idea. They will be helpful in portraying the feelings of event participants for the viewer to interact with. B-roll's footage is also quite handy when editing any action or verbal scene.
Vox-pop
Recording the opinions of attendees at the event can be a great way to add your ideas to the event story. You can review them relevant questions or their personal opinions - all of which will contribute to great storytelling by videography for live events. Remember, in order for your event movie to look real, it needs the perspective of the organizers as well as the participants of the event.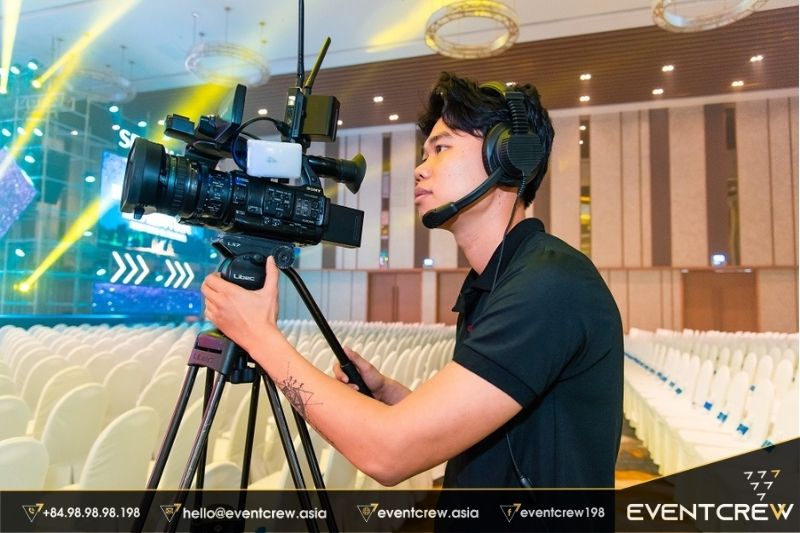 The paramount importance of live event videography
Increase your reach- Some people may not be able to attend the full event. An event recording video will allow them to feel as if they hadn't completely missed out.
Add value- Videos can include information from the event that attendees will only receive when they are there (ie, through a presentation or speech). A piece of information that is sent to a specific audience can add value to the guests' experience. The video can be accessed via a downloadable link.
Showcase your products- It is the medium of presenting an event, capturing the atmosphere, and highlighting the work of an organization.
Advertising tools- Live event videography is an effective advertising tool. It can be used to promote the next event and encourage participation or ticket sales.
Easy to share- Videos are quick to share with others and easy to access. It can be delivered to a broader audience by embedding it in an email, via a digital newsletter, or on social media platforms.
Training tools- Record participant's experience and share it with others who are unable to attend. It can also be bundled into an online video tool for internal access by employees. It is also a cost-effective way of distributing information because there is no need for personal participation. This is especially useful for a company across the country or globally.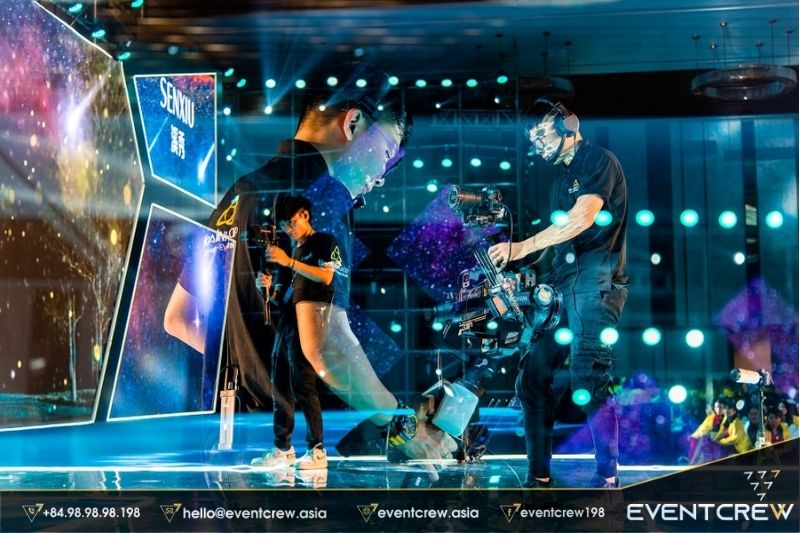 Professional videographers team of Event Crew will help you with live event videography
Recording events via video is a great way to maximize content and maximize the potential of your company or organization. However, to do it yourself, there will be difficulties and unexpected situations, so ask the help of professional live event videographers for the best support. Event Crew has professional and dedicated teams of live event videographers. For further information and quote, don't hesitate to contact us via website chatbox or hotline +84.98.98.98.198 (Available on Whatsapp, Zalo, Viber).
Read more: Why do you need to hire professional videographers from Event Crew?