Are you trying to find the professional receptionist for your company's opening ceremony? Are you in need of a large amount of promotional girls (PG) or promotional boys (PB) to run a coming activation program for your business? You are in need of a professional PG-PB-receptionist provider. Let's Event Crew introduce to you the hiring promotional models (PG/PB) and receptionist service.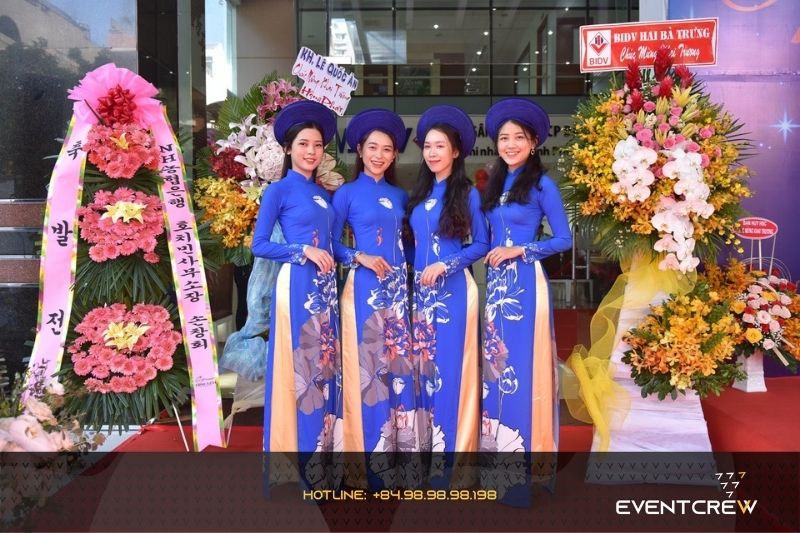 About Event Crew
Event Crew provides hiring promotional models and receptionist services not only in Hanoi but also in Da Nang, Ho Chi Minh City, and other nearby provinces. Event Crew is the leading prestigious event organizing company in Hanoi, specializing in providing event staffing, crew service including a full range of promotional model services:
PG/PB and receptionists for opening, inauguration, groundbreaking ceremonies.
PG/PB and receptionists for the conference, workshop, press conference, signing ceremony,...
PG - PB for the roadshow, PG standing at the exhibition booth, PG standing at the supermarket line, PG distributing leaflets, redeeming gifts,...
PG - PB fairs and exhibitions.
PG - PB for photography, fashion show model, makeup, hair model.
PG - PB promoting the products.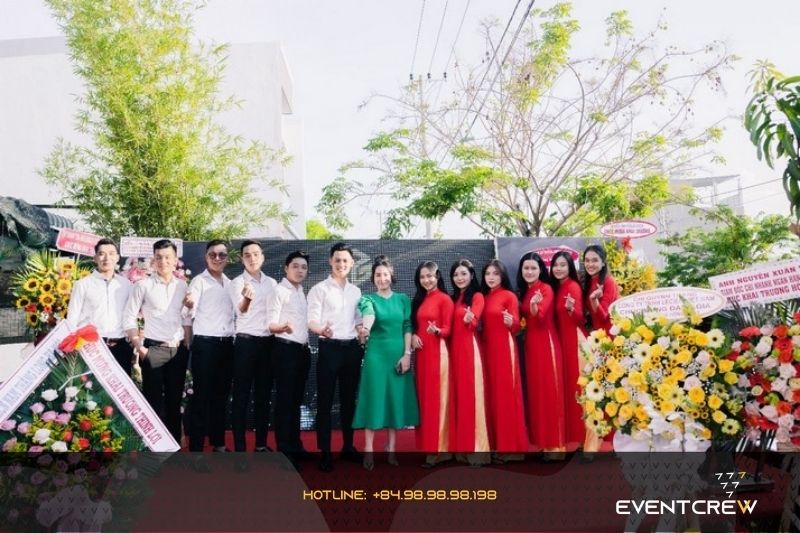 Professional promotional models and receptionist service at Event Crew
Friendly and good-looking
Providing PG - PB with a beautiful and attractive appearance is always what we always want to bring to our customers. With a commitment to standards, Event Crew selects the right PGs with the particular requirements of our customers.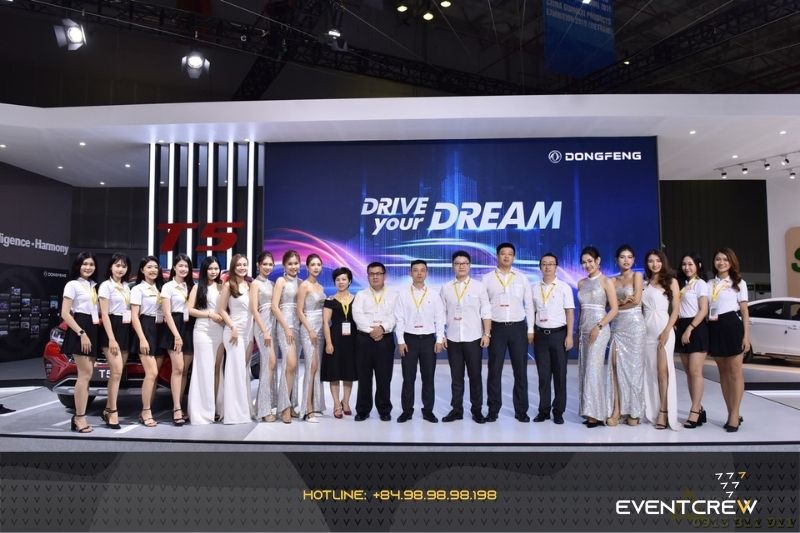 Young and dynamic
Event Crew's PG-PB-receptionist is young dynamic people who love their jobs and are enthusiastic in their work, always ready to meet the needs of customers without fear of hardship. The PG team is always proactive and responsible at work, ready in all circumstances to bring maximum efficiency to you.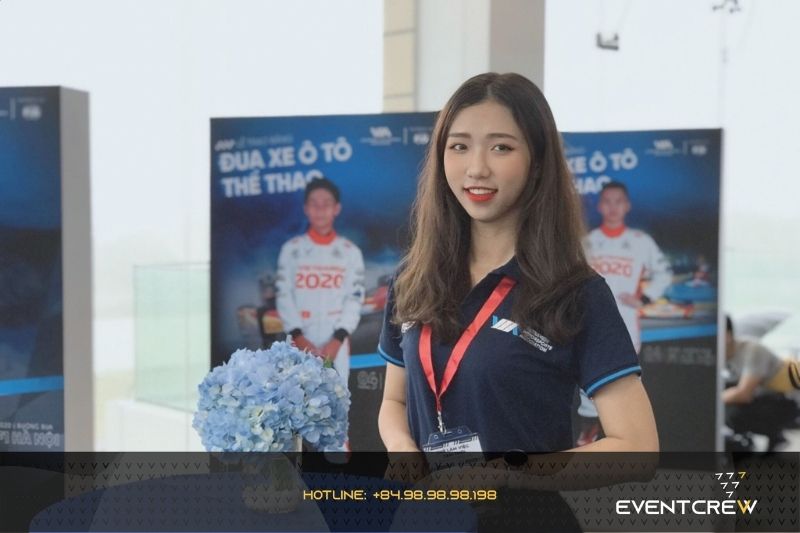 Professional attitude
Event Crew's promotional models are always well-trained and have a professional working attitude. Our promotional models are committed to bringing to your event the most formal and professional atmosphere.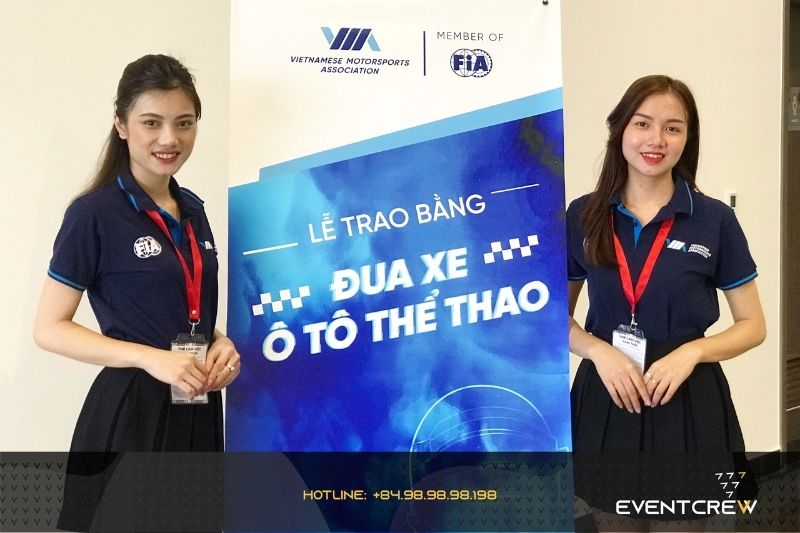 Event Crew- Reputation from quality
We understand that when cooperating to provide PG for your company, it is to bring your company's image and brand to everyone. A professional PG team is the most important thing your company is aiming for. Event Crew is committed to providing customers with the highest quality and most satisfied PG-PB-Receptionist.
Certainly, the beautiful and friendly PGs will be a beautiful image representing your company's brand, bringing your company closer to customers and partners.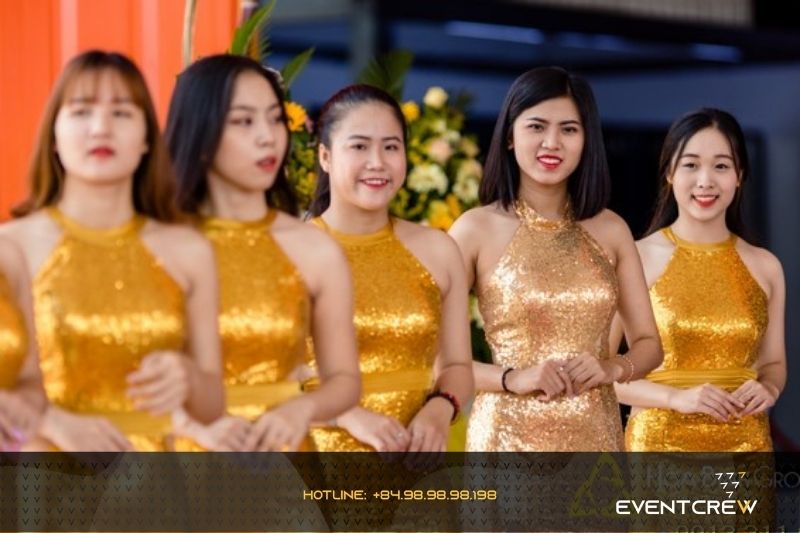 Event Crew will contact a consultant directly and provide a list of PG - PB - Receptionists including information with pictures attached for customers to comfortably choose with the most reasonable cost. In addition, Event Crew also has Supervisor supervised throughout each program to help ensure efficiency to help customers feel completely secure.
The bottom line
Contact us now via website or hotline +84.98.98.98.198 for advice to help you choose the most suitable and satisfactory PG-PB-Receptionist for your event. Contact soon to get the best promotion.