In any event, the performance is always a very important part to bring excitement to the events. In parallel with the event organization, focusing on the attractive performance will gain the attention of the audience. Therefore, businesses and companies should pay great attention to finding professional dance crews that successfully demonstrate their event repertoire. Event Crew specializes in providing dance crews for events in Hanoi. Let's check it out.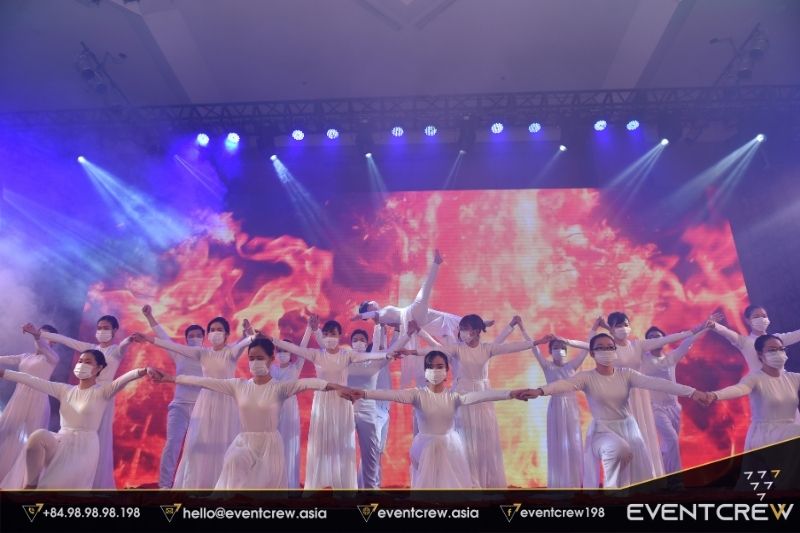 Why should you choose Event Crew to hire dance crews for events or parties?
In order to contribute to the success in organizing events, activities, and entertainment, especially the dance performances before being performed are carefully considered. You often cannot find a suitable dance group for events if the timing of the event organization too urgent. Finding a reputable dance crew supplying company is also difficult. Carelessly choosing can lead to unsatisfactory performances. Therefore, finding a company that provides professional dance crews is something that confuses businesses and companies.
When choosing a partner to find the right dance crews for your company's events, you will need to consider based on clear criteria. Event Crew is an event management company specializing in providing prestigious dance crews for events in Hanoi. Our company has experience in organization, professional staff, and professional dance teams, good choreography, and choreography ability to bring you quality service.
Read more: Where to hire professional dancers, dance troupes in Vietnam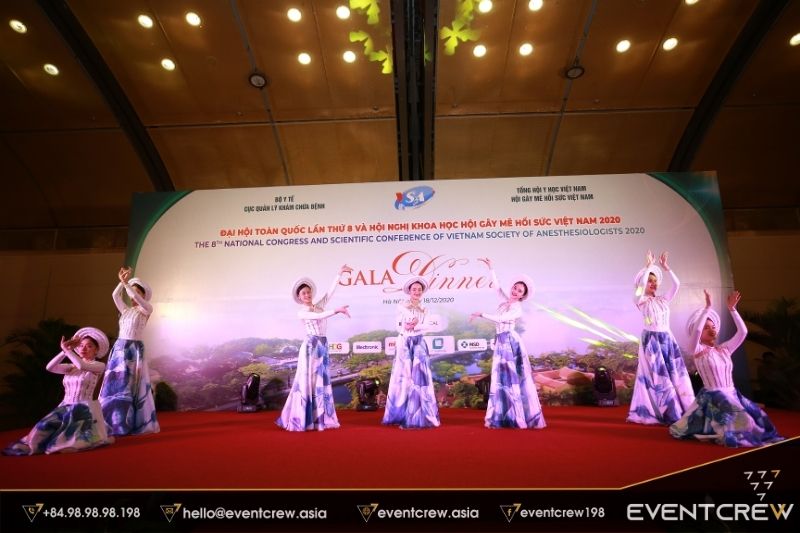 Benefits of hiring a dance crew at Event Crew
The dances at the events are varied and come in many different styles. The selection of suitable dance performances in each activity brings effectiveness to the events. Through the dance, the company is able to convey the meaning and intent of the event. If there is a unit providing dance groups that can satisfy your company's wishes, then there is no reason not to choose them. And Event Crew is also confident that we can bring dance crews with eye-catching and impressive performances, bringing the best effectiveness to the ceremonies or events.
The performance crews at Event Crew are talented and dynamic, rich in performing techniques. As a result, your event will attract the most attention of the customers, attendees to the stage, and the performance. The guests will be satisfied with the professional performances of the dance groups, and also the content and meaning that the party and event wanted to convey.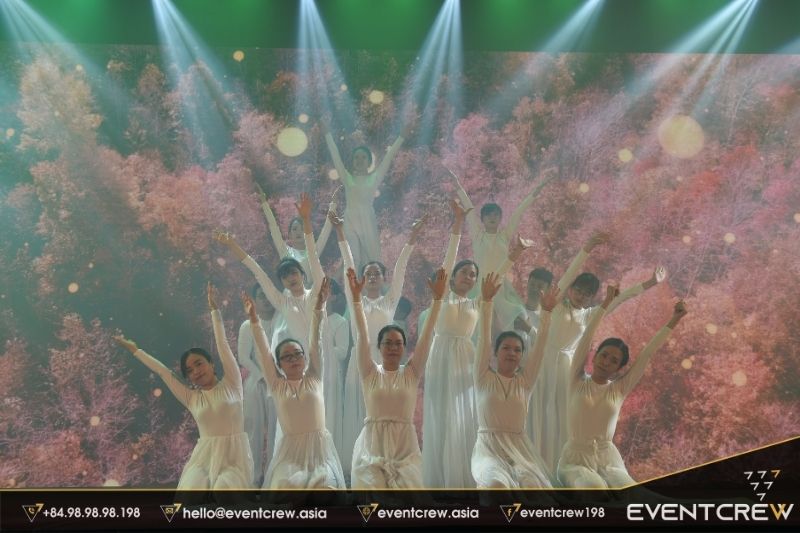 Not only will our customers be satisfied with the quality of performing techniques but our dance group service will also make your customers satisfied with the variety of performing genres: contemporary dance groups like silk dance, water drum dance, belly dance,... or modern repertoire like aerobic dance, modern dance,... or a combination of two classical and modern styles. Dance crews will depend on the purpose, needs, and significance of each event to advise and choose the performances that are suitable to the wishes of customers.
To be effective in performing dance repertoire, the dance must be unique, not faint, one color, or copying from other events. The content of the dance is always focused on performing with the desire to bring an exciting and attractive event.
Moreover, Event Crew is constantly improving its services so that it can provide professional dance crews in Hanoi and Ho Chi Minh City at extremely reasonable prices. Whether the event is organized far or near the company's location, Event Crews always maintains its professional attitude and working style, professional and diligent. We will quickly bring you the best service with a high responsibility attitude.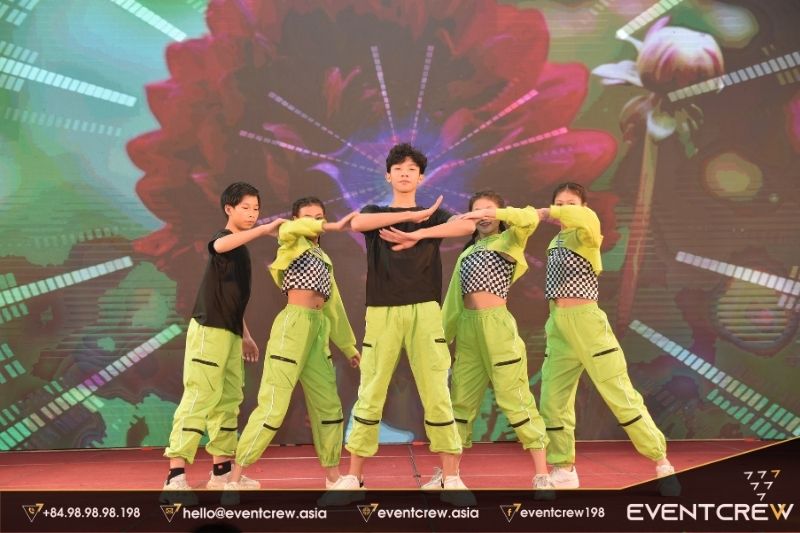 Event Crew is always proud to be the event management company specializing in providing a professional and dynamic dance crew in Hanoi. In addition, we also provide many other types of services that are also very quality with reasonable prices such as MCs, music performers, programming,... If you have a need to use the services of professional dance teams and event staff, please contact Event Crew via website or hotline +84.98.98.98.198.