A tea break is indispensable in events, especially in conferences or grand opening ceremonies. An attractive tea break banquet will leave a good impression on the attendees and guests. To have more information about this type of service, let's check out the tea break service for events and conferences in Hanoi with Event Crew through this post.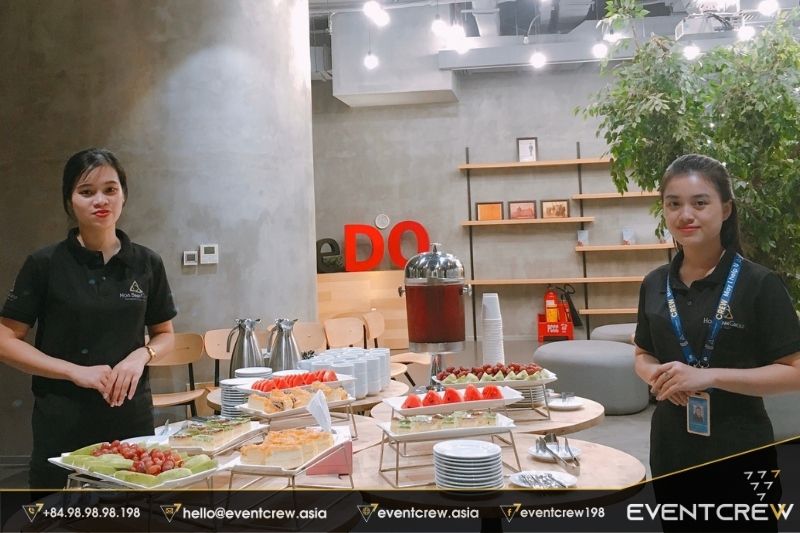 What is a tea break?
A tea break party is a small party that takes place from 30 minutes to 1 hour in the middle of the time frame of the event. Organizing a tea break is usually prepared quite simply in the form of a buffet-style with fast - compact - light dishes such as cakes, fruit, and tea or coffee. Tea break often creates a warm, close, free atmosphere, so guests can comfortably chat and socialize without having to follow many complicated rules.
Today, big events such as opening ceremony, press conference, customer conference,... usually take place for a very long time in order to transmit a large amount of information to make guests easily fall into a state of fatigue, mentally not focus during the event. Thus, organizing a tea break party between hours is a very necessary and precious time, helping guests to feel comfortable and recharge a positive energy source.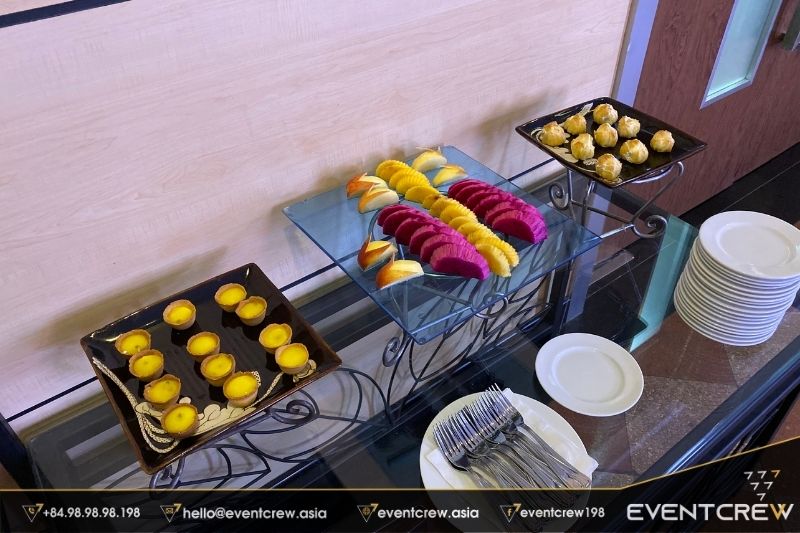 Forms of tea break
Tea break Is one of the types of parties with the simplest organization method in the form of a buffet party with tea, fruit, and cake. Traditionally tea breaks held in the period from 30-45 minutes (between a break of a conference or any seminar). Tea break is organized to help guests have a little time to relax and socialize. However, depending on the schedule of the program, the tea break can be held before or after the event.
It can be said that events such as press conferences, inauguration ceremonies, gala dinners, customer seminars, conferences always have a break time to make the event more complete and thoughtful, the tea break party is definitely indispensable. Along with the strong development of the events, the tea break party conference has also become quite popular and this is also an opportunity for people to connect, interact, share experiences. Therefore, not only in Hanoi, conferences, events across the country all need tea breaks. However, finding a reputable tea break organization service in Hanoi is not easy.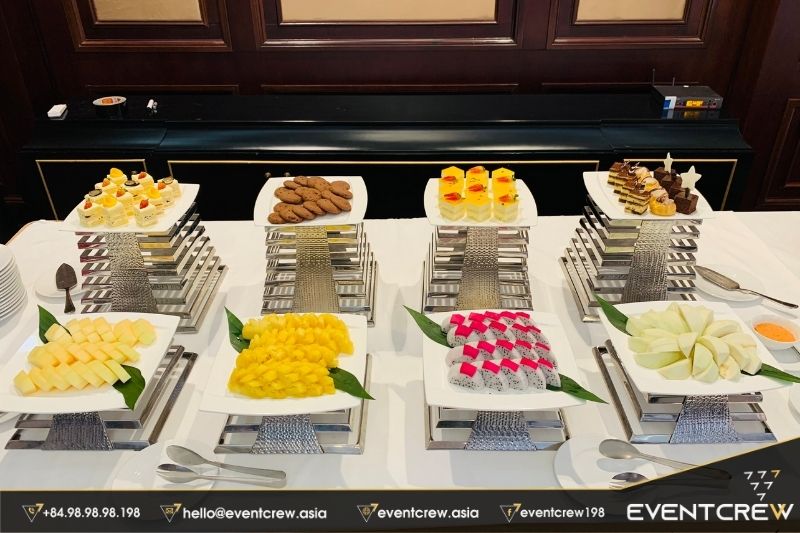 Event Crew provides tea break service for events, conferences in Hanoi
If you do not have experience in organizing tea break parties? And what if you don't have time to plan and implement a tea break party? A professional, prestigious, and high-quality tea break party organizer is the best solution. Everything becomes simple when you come to the tea break organization service in Hanoi with Event Crew.
With many years of experience in the field of event organization, Event Crew has always been trusted and appreciated by customers for its ability to organize large and small parties in the most magnificent and complete manner.
Young, dynamic, enthusiastic, experienced staff as well as unique ideas in organizing parties and associations. Skillful and meticulous staff are able to decorate the tea, cake, and fruit party that is extremely eye-catching and magnificent. The delicate and unique decoration always receives favorable compliments from the attendees.
Organizing the tea break party from decorating to welcoming guests and cleaning after the party helps customers feel extremely satisfied. The tea break menu is set up according to the requirements of the customers, bringing assurance and satisfaction.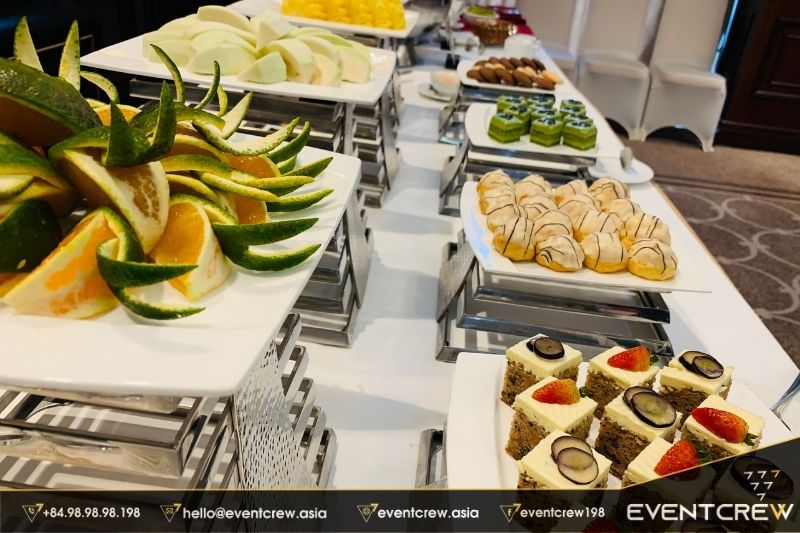 The bottom line
Hiring a reputable event agency like Event Crew will help customers save a lot of time and money. Besides, the professionalism and majesty of the party will make the customers satisfied. With the motto of serving customers as our priority, Event Crew will bring you the best tea break service. Customer satisfaction is our success. For further information, please contact Event Crew via website or hotline +8498.98.98.198.
Read more at NEWS